We Promise
Waykar is committed to providing the best and high-quality products that users can truly feel
at home and building better lives in the process. Our confidence is demonstrated in several ways;



24 Hours Live Chat Support
Product Description
With a powerful compressor and an efficient fan system, Waykar commercial dehumidifier can make the air flow at a high speed of 353 CFM and remove the excess moisture from the air and surrounding furniture or constructions in a short time. This makes it an ideal choice for homes, offices, basements, laboratories and many other residential, commercial and industrial areas up to 6,000 square feet.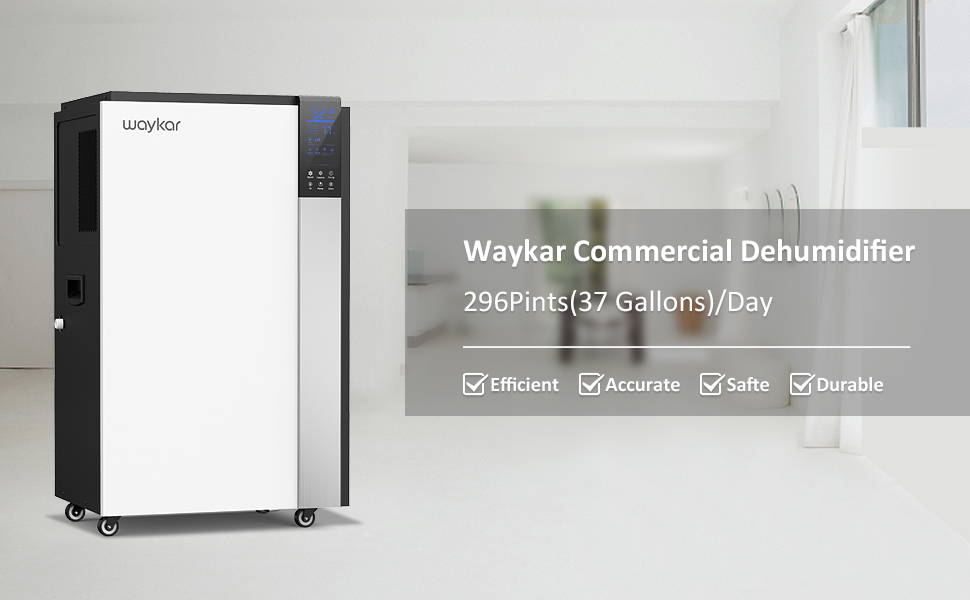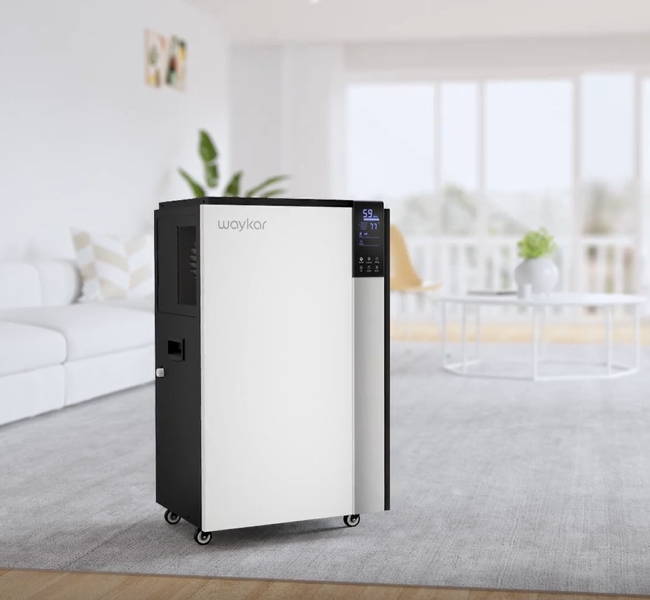 Product Details
Energy-saving Dehumidifier -

Equipped with a high-efficiency compressor, Waykar offers low vibration, low noise, powerful and efficient dehumidifying, helping you remove up to 296 Pints (37 gallons) of moisture in the air every day under the condition of 95°F, 80% RH, while saving electric bills.

Innovative No-bucket Design -

Drainage hose option provides more flexibility to remove moisture.

Automatic Constant Humidity System -

In order to maintain healthy indoor humidity, Waykar dehumidifier continuously monitors the environmental humidity in real time, and automatically dehumidify when the humidity is above your setting value.

Portable to Move -

Featuring a convenient four-wheel design, this model enables you to dehumidify any room and remove mold from every corner of the house.
Dehumidification Capacity: 296 Pints Large Area
Dehumidification Adjustment: High / Low Wind Speed
Auto Drainage: Comes with a 40-inch drainage hose for you to attach to the draining port for continuous drainage.
Timer Setting: Built-in 24-Hour timer setting offers enhanced humanized control and energy efficiency.